Getting Started
CrossFit is a fantastic way to be fit for life and to be part of a fun, supportive and social community of people in Cambridge getting fantastic results.
You will be given a 'Coach for Life' who will guide you, support and inspire you to master all your weaknesses and become the best athlete you can be.
We know every person is totally unique and has the capacity to move really well and feel great. We know from experience that having a dedicated coach to support you, combined with group classes, allows you and your coach to achieve this.
Our gym is full of athletes of all levels, from complete beginners to ninja warriors. All our classes and workouts are professionally scaled and modified so that a strong athlete can workout alongside someone new to the exercises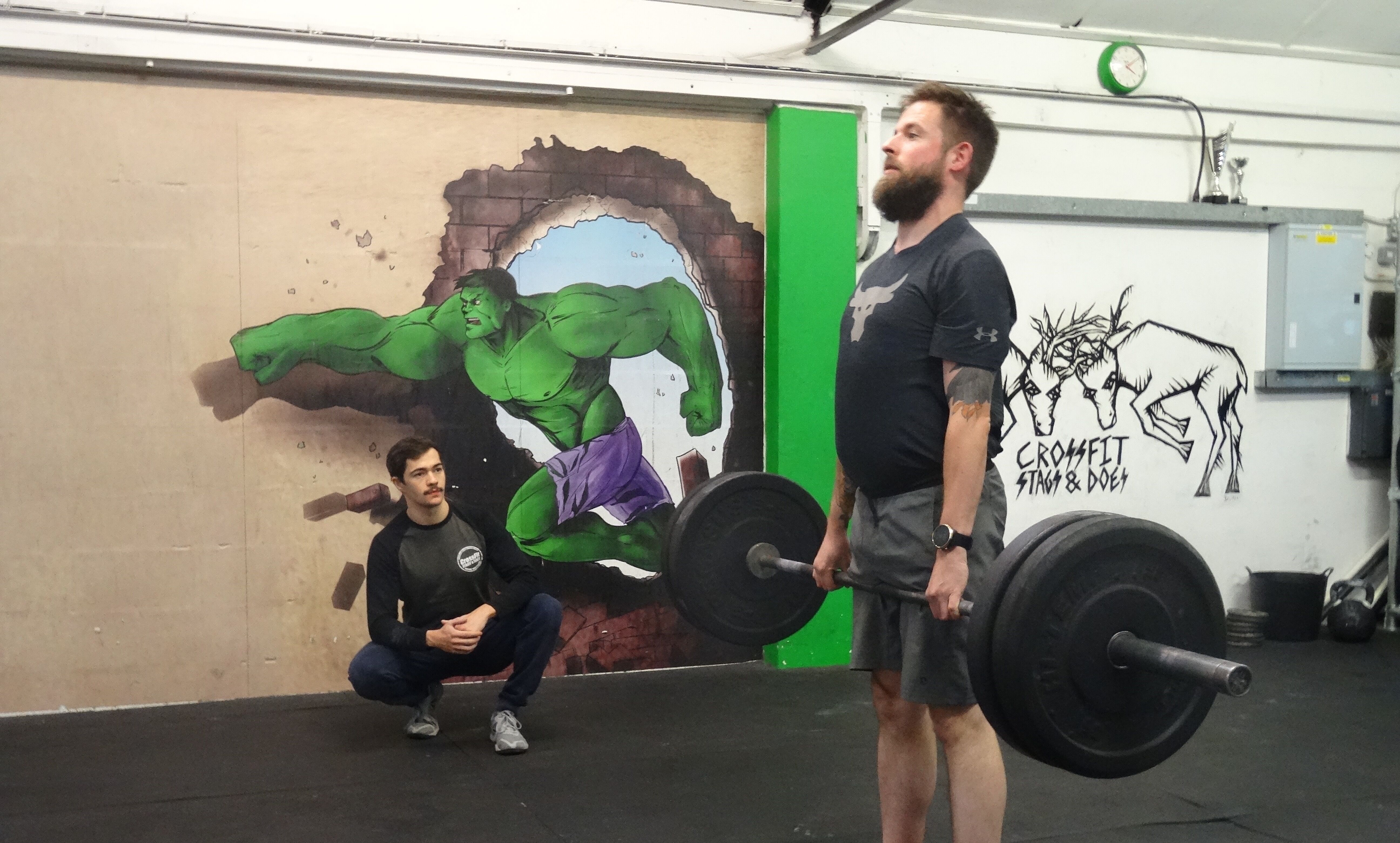 Free Intro & Fitness Assessment
Our introduction and fitness assessment is excellent and free!
They are 1:1 so can be at a time that suits you.
In the session, we will talk you through what CrossFit is, and explain why and how it works. We aim to find out all about you and your goals.
If you like the sound of it, we will go straight into your free Initial Fitness Assessment, where we will look at how you stand, squat, push and pull.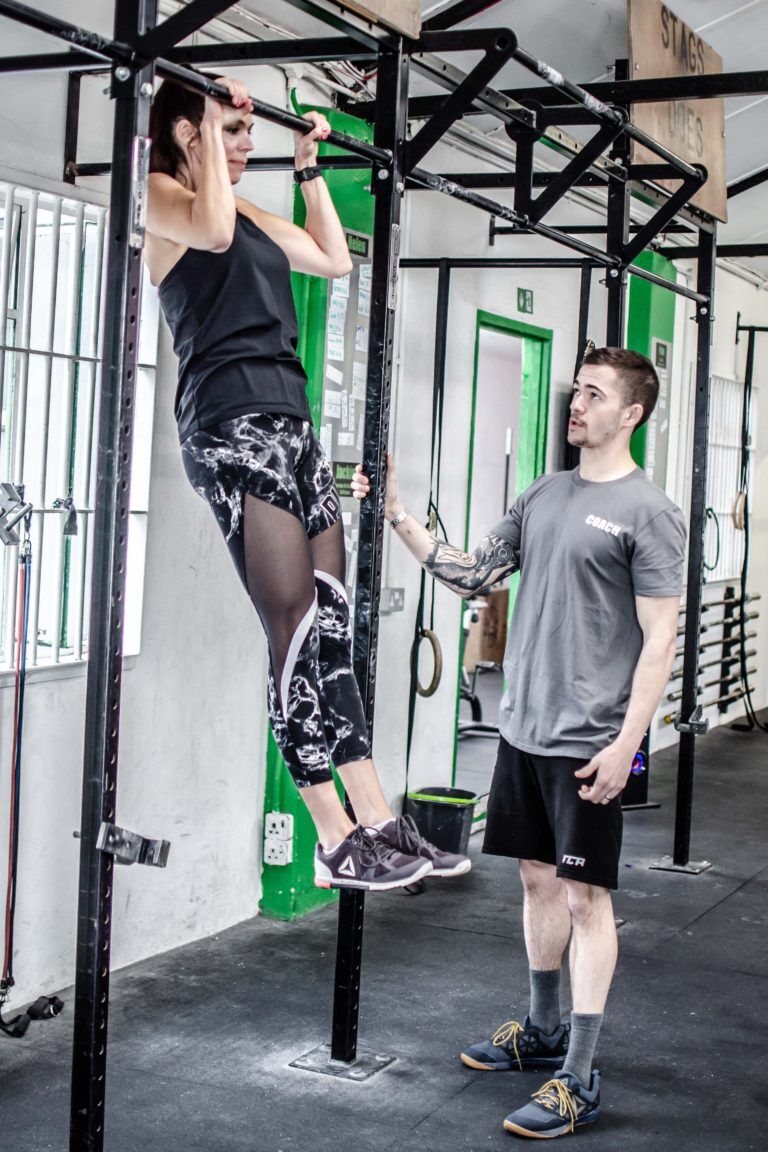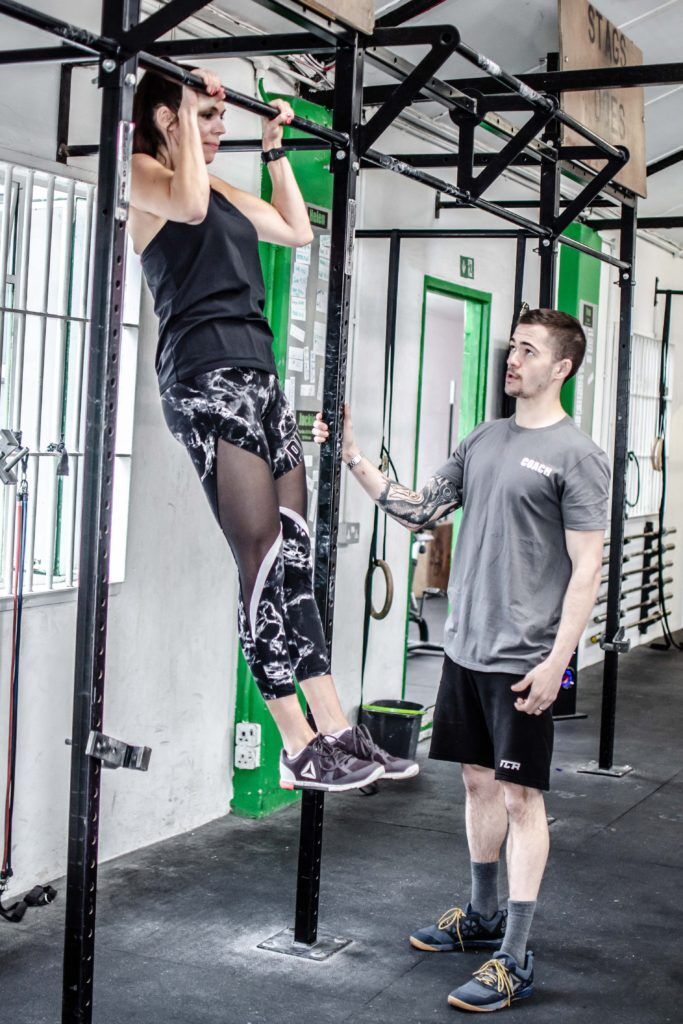 Learn the Fundamental Movements
As a beginner to CrossFit, your first goal is to learn the basic movements so that you can confidently join any class.
You and your coach will now go through each movement as well as get your nutrition plan started.
We will get you:
Strong
Flexible and pain free
Great shape – Drop excess weight and find your athlete shape
Fit – Endurance, under load and speed
Skilful – well co-ordinated and good at moving
Powerful – a combination of strength and speed
Come to Classes Regularly
Basics learnt, now is the time to join in with our community and come to the classes. This is a hugely social and supportive environment to develop your skill and strength. Our coaches will continue to teach and support you and get you incredibly fit.