Judging is important; I know as a gym we have to keep the standards up on repetitions and quality because this is what makes CrossFit
measurable as a sport. Without people sticking to movement standards then workouts would not be comparable, so athletes would get
frustrated and would be encouraged to do bad reputations.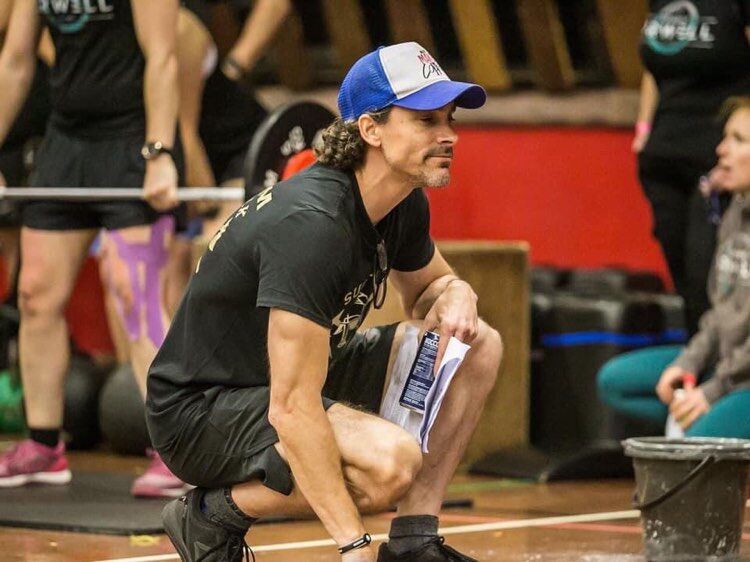 Matt is one of those judges who is able to still keep it fun. He loves CrossFit and training but also when he's judging he is clear and fair.
For me fair means he doesn't let his athlete get away with too much and is clear before the workout what to expect. This is fair on that
athlete but most importantly fair on the whole competition. He has the confidence to stick to his guns and hold athletes accountable but also
the warmth and humour to allow the athlete to enjoy the workout. I would say Matt helps his athletes aspire to be their best in a workout,
which is a great quality.
So let's start with the cool stuff, what are the top events you have judged at?
In terms of the most well known the three that stand out would be the 2020 Strength in Depth Sanctional (SID), the 2019 Filthy 150
Sanctional and The European Championships events all of which have attracted top elite athletes.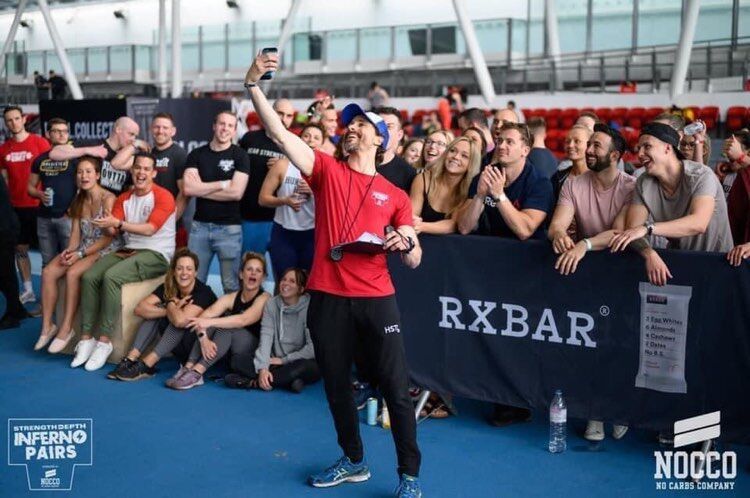 What are the top athletes you've met through judging?
In terms of the elite athletes, I have been fortunate enough to meet the likes of Mat Fraser, Rich Froning, Scott Panchik, Tia-Clair Toomey, Sara Sigmundsdottir, Dan Bailey as well as UK Crossfit stars such as Elliot Simmonds and Reggie Fasa and so many more!
In terms of judging athletes, Sanctionals in 2019/20 gave me the opportunity to judge top level Games athletes such as Cedric Lapointe, Steph Chung and Sean Sweeney to name a few. Sean tried to get me to wear his cowboy hat while judging him, but I politely declined – always the
professional! However, the two moments that stand out for me were from the same weekend in November 2019 at The Filthy 150 Sanctional event.
I was given the opportunity to judge Kelsey Kiel and Samantha Briggs to event wins. Post event it's clearly a thrill to have been able to contribute at this level but in the moment as judges we are trained to judge the movement not the athlete and not get wrapped up in the celebrity as there will be moments you have to call a no rep and you
need to be focussed to ensure this is the correct call as there is so much riding on this for the athletes.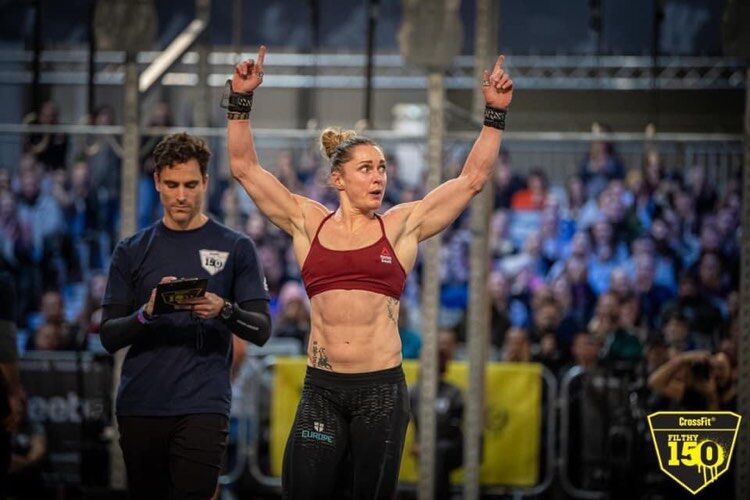 What were your favourite events to have judged at?
Every event is different, and you get the opportunity to travel to new places but the one that stands out for me is my most recent experience just before lockdown 1. I was asked to be a Team Lead for the Affiliate Cup and Masters events at the SID Sanctional in January
2020. Additional responsibility meant I lead a team of judges. My team was awesome and we blended fun with excellent judging and we
absolutely smashed it over the weekend. It was my proudest moment and the most fun I've had!
Do you have any interesting stories or experiences through judging?

I have a funny photo still from a Craig Richey vlog where he films me speaking to Kelsey Kiel before judging her in her event win, as I'm briefing her and she is telling me she's written true pounds to kilos conversion on her ankle.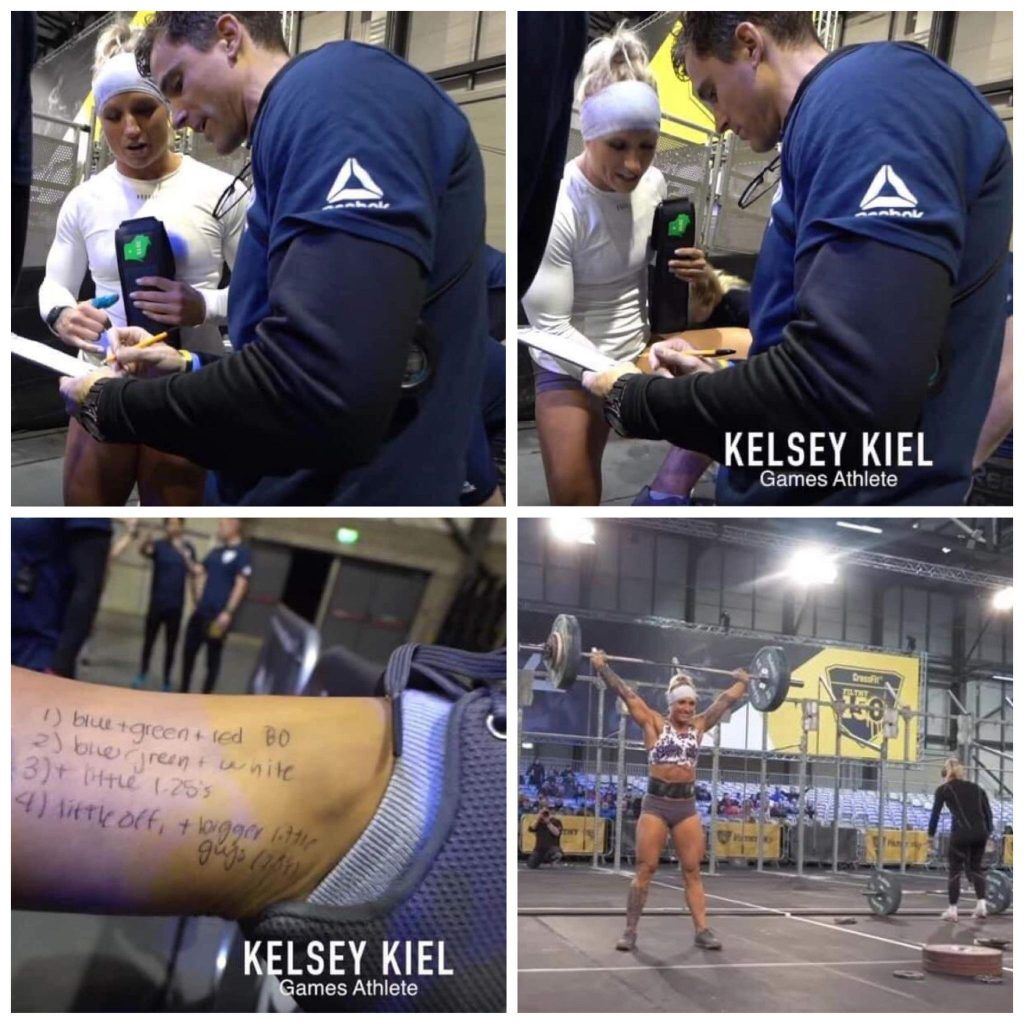 What do you love about Judging?
CrossFit is about community and judging is no different. Aside from visiting new places and getting the opportunity to contribute and
watch amazing athletes of all levels compete, the real fun part of it is being part of that wider Team Judgement community. Since starting
out in 2016 on the circuit I have made so many great friends and we meet up regularly at lots of different events. We take our jobs very
seriously but when we are not on the floor, we get to enjoy the friendships, the comradery and some fun social times!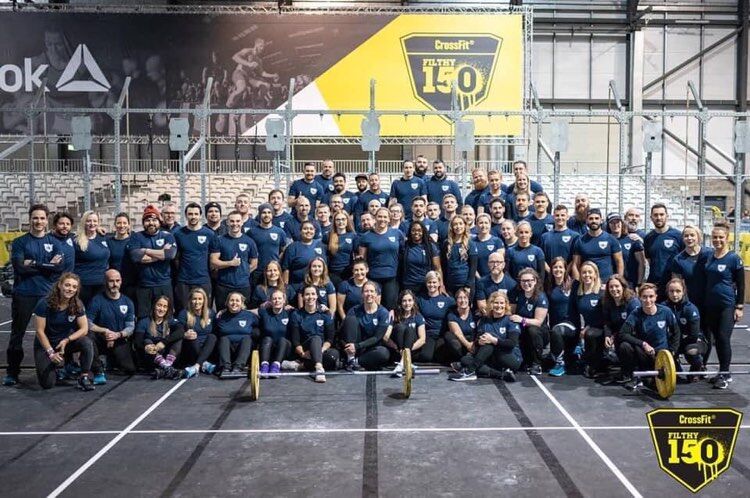 What got you into judging?
I started Crossfit in 2014 and I remember the coaches programming Open events in 2015 but I did not really know too much about the Open. Then in 2016 I decided to do the CrossFit online judge's course so that I could judge friends at CrossFit Stags and Does who were doing the
Open. I enjoyed this so I decided to put my name forward to judge at The Rainhill Trials event in Manchester. Again, this was a fun experience and I learnt a lot, so it grew from there.
But what are your thoughts on judging and its importance? for me my
biggest concern in a comp is 'are the judges all holding athletes to the same standard?'. I know with you this will be the case, but there
always seems to be some people who are too nice or too harsh. How does
an event mitigate this?
This is a fair challenge and no event can guarantee that every single judge will be completely the same in terms of how they judge a rep against the agreed standards in that movement. However, it is the job of the Head Judge and the event organiser to ensure that they are clear on the standards that must be adhered to so if this is done there should be very few errors and minimal controversy. The best competitions ensure that there is adequate time to brief both the judges and the athletes, allowing for questions and clarifications.
The majority of the top competitions require all judges to be Level 1 qualified and Head Judges will always ensure that the best and most
experienced judges are paired with top athletes where calls can be so important as far as prize money and qualification are concerned.
What is it like being on a judging team? Do you get free stuff, socials, events?
One thing I can say is we are not in it for the money! We are volunteers and most of the time you are covering your accommodation
and travel. Some competitions such as SID, The Europeans and Battle For Middle Ground offer some money for expenses or cover hotel costs.
In terms of freebies there are always some! I have had caps, t shirts, sample products, socks, vouchers and the best one was a free pair of
Nanos! However, your most prized possession is your judges T-Shirt!
One thing I have not yet found the time to do is to judge abroad (Ireland aside). There are some great destinations and from what I hear the post event parties are also a great part of this experience –
it's on the to do list!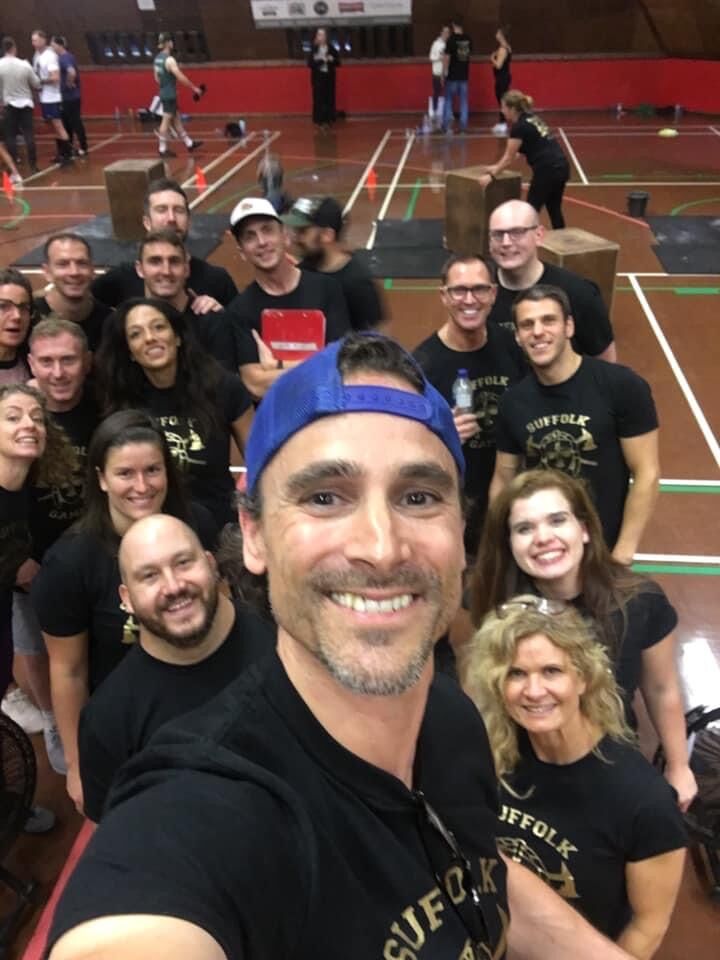 How can people get involved in judging?
The competition calendar is packed now so there are so many opportunities to get involved with many of the smaller local competitions happy to take first time judges. I would encourage anyone
thinking about it to do their online CrossFit judge's course! It is only about ten dollars and gives you a comprehensive overview of
standards and key judging points with some straightforward testing at the end. Then its about having a go! It is not for everyone; the days
are long and some events are very fast paced and you have to make tough calls on occasion in high pressure situations but there is the
thrill of being part of that event, that community and contributing to its success!
I know you have your own event the Renegade Games, tell us about this
and maybe explain how people can help you judge in this?
The Renegade Games is an RX Pairs event that is run by myself and my friend Will Stacey. It takes the spirit of the Hero WODS onto the competition floor and is a true test of commitment, resolve and
teamwork in the face of some extremely tough physical challenges! Will came up with the original concept in 2018 and I supported as Head
Judge for the first event, which was pitched as a local Cambridge throwdown with Scaled and RX categories – I think you won the RX
category Duncan if I remember rightly!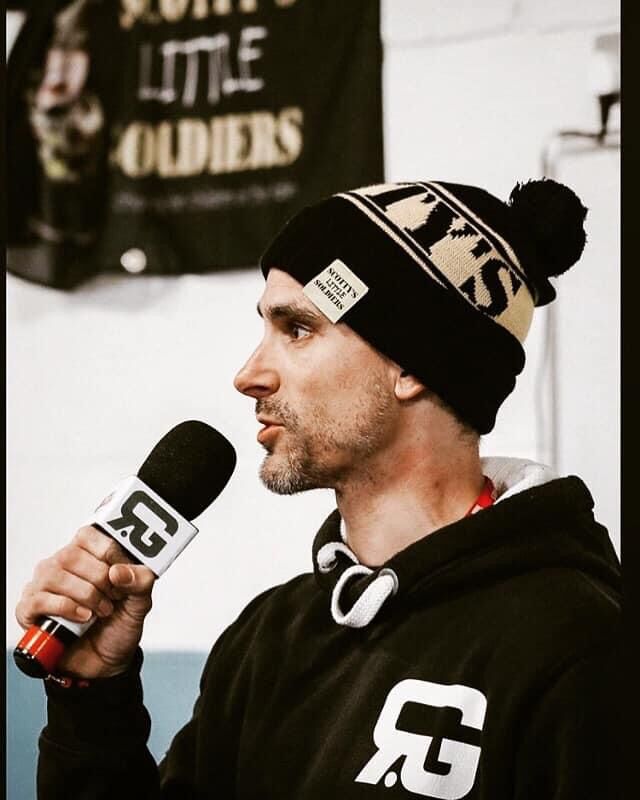 We learnt a lot and after this decided to become full RG business partners and raise the bar and the Renegade Games 2.0 was planned.
This took place in November 2019 and through our connections we brought in some great athletes and just as importantly an amazing set of judges, many who have experience as Head Judges themselves and some who have judged at Regionals and the Games. Top athletes expect top
judges and through my time on the circuit I was able to get support from experienced friends. What is nice though is that we were able to
blend this huge amount of judging experience with newer local judges and this balance worked very well. If anyone is interested in judging
at RG, I would again suggest completing the judge's course and getting to some local competitions to gain some experience.